Live to the fullest, as life is short
and there is much to drink.
Our Manifesto
Dearly Beloved, we are gathered together here today in the face of this company to eat, drink, and be merry, a pursuit commended as honorable among all men; and, therefore, is not by any to be joined into unadvisedly or lightly, but purposefully, passionately, and with unbridled appetite. Into this spirited estate we people now present intend to be joined as a host and made merry. If any person can show just cause why we should not cast ourselves forward in this endeavor, let them drink now and forever hold their peace.
Our Bacchanalia is a state of heart, body and mind, bestowing mutual joy on all through the camaraderie of celebration. Amidst this congress of revelry, we make a commitment to face our disappointments, embrace our dreams, realize our hopes, and pursue the impossible. We promise to aspire to these ideals throughout our time on this earth through the sharing of quality food, drink, conversation, and ourselves.
We stand together—in full view of our inevitable ending—joining in celebration of the life we can grasp in just this singular moment of time, and, in doing so, embrace both the moment and the inevitable—what dreams may come, and what dreams may come true.
Our truth is this: "LIFE IS SHORT!" Regret not your economies, forget not your mortality, and spend your days, be they but a single one in celebration of the moment, with wine of character, food of flavor, and friends of wit, wisdom, and honesty.
In raising our glasses, we declare that as of this moment and from this day forward, we will stand together as brothers and sisters, having shared not only this wine and this moment, but of and between ourselves an experience unique and special on this occasion of merriness and joy.
With this glass, I THEE RED.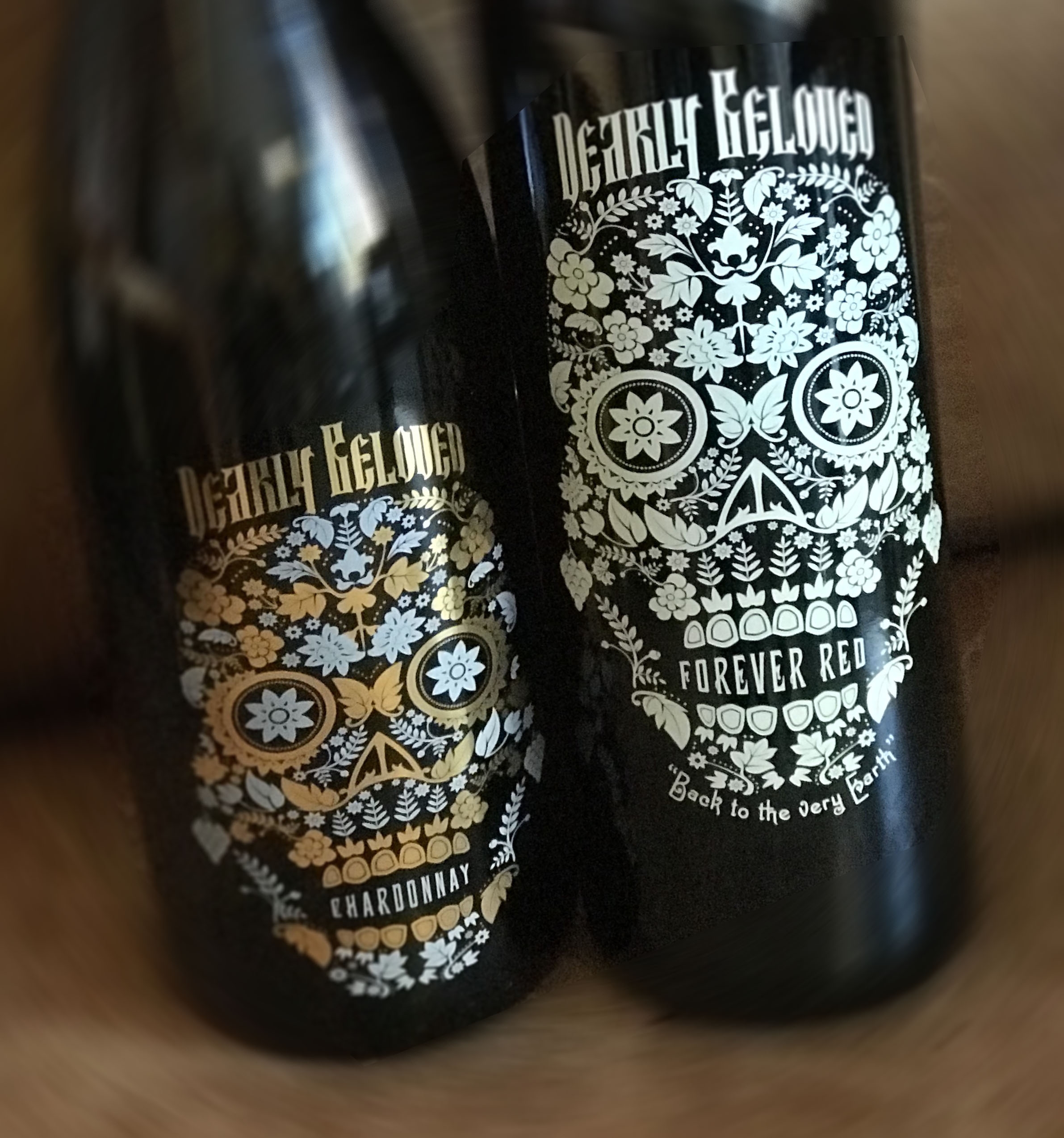 Our Wines
Forever Red
The Meat
Forever Red is the older, bolder and badder brother of I Thee Red. Strong aromas of black cherry, leather, Christmas spice and dark chocolate leave your mouth watering. A full-bodied wine with balanced acidity and integrated tannins. Flavors of candied dark cherry, raspberry and blueberry develop into a bite of a warm berry pie. The wine layers in hints of toasted oak lasting long after the finish. Dare to combine with chicken-fried steak, barbecued meat, a triple-patty bacon cheeseburger, a meat-lover's pizza, fajitas, an omelette or fried okra.
The Bones
Appellation: California
Varietal Composition: Zinfandel, Merlot, Syrah, Petite Sirah, Cabernet Franc, Cabernet Sauvignon
I Thee Red
The Meat
Each variety was harvested, crushed, and fermented separately, then blended together to form a wine of unparalleled perfection. Fruit forward and rich, aromas of ripe plum, chocolate covered strawberries, and dark cherry smack you in the face at first swirl. As the wine begins to breathe, new layers begin to evolve with caramel, mocha, and blackberry. A medium-bodied wine with a slight grip, fruit flavors dominate from the mid-palate through the finish. Dare to combine with juicy skirt steak tacos, baked mac and cheese accompanied by crispy bacon bits, or maybe just one more sugar skull… you know you want it!
The Bones
Appellation: Central Coast, California
Varietal Composition: Zinfandel, Cabernet Sauvignon, Merlot, Syrah, Cabernet Franc, Petite Sirah
Chardonnay
The Meat
The North Coast is comprised of 6 smaller regions: Lake, Marin, Mendocino, Napa, Sonoma & Solano Counties. It is a premiere growing region for Chardonnay. Our Chardonnay has bright acidity, silky texture and is well-balanced with big fruit and refined French oak flavors. Aromas of peach, honeysuckle and butterscotch lead way to flavors of pineapple, vanilla and pear. Complex and charming, this wine evokes just enough desire to keep you devoted.
The Bones
Appellation: North Coast, California
Varietal Composition: Chardonnay